Face2Face Health is a web & mobile-based holistic pediatric telehealth platform with a mission to help parents and caregivers accurately learn about, identify, and manage their children's health and well-being challenges –all in one simple place.


Dr. Ami Shah, MD, FACP, FAARM, founder of Face2Face Health is not only a physician for over two decades, but she's also a Mom, who was frustrated when her own children were diagnosed with physical delays and she couldn't easily find access to care or evidence-based information.
Shah says, "I was shocked as both a doctor and parent. The top three health websites had such outdated information. I couldn't believe it. So much traffic means millions of parents are misinformed. I couldn't even find another parent going through the same thing.  I wanted everything in one place. That's when I took a step back to create a solution."
She realized parents, caregivers, and educators face the following fragmented approach to health and wellness:
CARE: Services are disconnected and not coordinated. Just 30% of 90M U.S. children are screened for challenges or receive timely and comprehensive care. Average wait time for a physician specialist can be 19 days & rural areas are underserved. One third must travel 40+ miles for care.
LEARN: According to the U.S. Dept of Health & Human Services, almost 90% of the population is health illiterate. Health and well-being information on several top websites is inaccurate, hard to find, incomplete and not reviewed by experts.
SHARE: Parents and caregivers feel isolated. Communities are needed that provide advocacy and support.
She's not alone. 1 in 4 U.S. children have developmental, emotional, physical or learning issues and only 30% of all children are screened or have access to care, information and support.
AND the top 20 challenges in pediatrics cost our healthcare system $200B annually.
So she created Face2Face Health as a solution to offer people a complete digital wellness platform that allows access to multidisciplinary care via phone, video or concierge interactions; 200+ validated, evidence-based screening tools; 125+ peer-reviewed e-learning courses, and online support communities.
The Face2Face Health platform includes centralized Electronic Health Records (HIPAA, MU2, MU3, high tech). The EHR offers an integrative health approach covering over 70 traditional/alternative disciplines, SOAP forms, prescriptions, labs, remote monitoring, exercises, and other valuable resources.
This integrated hub streamlines clinical workflows and care coordination to expeditiously coordinate diagnoses, early intervention, comprehensive treatment, education, and optimized care.
It can be white-labeled, integrated, and adapted for different population segments & care conditions.
For many conditions, best patient outcomes can only be achieved through a coordinated, collaborative, comprehensive approach to care.
Surveys show parents & caretakers want expert-reviewed, trustworthy information in one place.
So if you're seeking that one place, look no further than:
Face2Face Health at http://www.f2fhealth.com
On Twitter: @f2fhealth
Progress to date:User interface/user experience/product market fit: Questionnaire and phone survey of 500 multi-disciplinary providers and potential customers received over 85% product market offering support and guided site design. Developmental: Alpha tests and user experience feedback, each stage for optimizing product offering. We will be conducting beta testing with 500 to 1,000 parents and providers in Q4 2017, which has already been paid for as part of our UI/UX development. Pilots: we have partnered with a privately held company offering a B2C subscription testing service for children with over 500,000 parent subscribers and another organization involving both educators and parents. Competitive market gap analysis: Companies in the market offer limited services in comparison; few focus exclusively on pediatrics. Partners: We have partnered with a leading screening company and testing company.
E-Learning Development Progress:
1.Topic Identification
The use of Google Analytics drove selection of nearly 130 topics to be included in the Learning Module Development Series within Face2Face Health's 5 (F2F) Knowledge Integrative silos:
a. General Health
b. Emotional Health
c. Development
d. Mind/Body/Nutrition
e. Education and Advocacy
2. Source Selection
Several top analytically driven consumer and professional websites were selected as information sources for each of the various topics, including:
a. Top medical literature and professional references
b. Popular referenced sites such as WebMD, Wikipedia
c. Reference databases such as PubMed and Google Scholar
3. Collection
Professional consultant researchers collected, referenced and tracked all relevant data to prepare for analysis of all available topic information.
4. Compare and Curate
Several subject matter experts compared and curated information to identify content reflecting the highest relevance, credibility and educational value.
5. Gap Analysis
To ensure comprehensiveness and quality control of our Learning Management System (LMS), global subject matter experts such as physicians, alterative health practitioners, developmental and educational experts further researched any gaps in integrative knowledge within the silos to guide further content collection as needed.
Transformation
The information was then transformed to original health-literate and referenced
copy materials.
7. Expert Review
Subject matter experts, including Advisory Board members representing expertise
across the 5 silos reviewed all modules for comprehension and accuracy.
8. Production Design and Development
Modules were then given to our design team for customized E-learning design
and development in collaboration with LMS consultant and content experts.
9. Delivery and Management
E-learning modules integration into the online LMS platform for interactive E-learning delivery and  management in process, including learning performance analyses and revisions and new content development as needed.
Face2Face Health Team: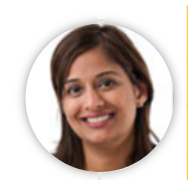 Creator: Ami Shah
Education: Wright State University School of Medicine
Bio: Ami Anand Shah, MD FACP, FAARM is an entrepreneur, pharmaceutical industry executive, active part- time integrative medicine practitioner, philanthropist and leader in several local, state and national medical non-profit organizational communities.
She has over 15 years of both clinical practice and global versatile pharmaceutical industry executive experience with demonstrated leadership, people management and global expertise in the arenas of pharmacovigilance and risk management, clinical development, strategic business development/due diligence, global labeling, OTC/nutritionals formulation, clinical trial development and medical marketing from small sized to big sized pharmaceutical companies.
She is a Board Certified Internal Medicine physician and fellow of the American College of Physicians.
Board Certified in Integrative Medicine and also fellowship trained in Anti-aging, Regenerative and Functional Medicine, as well as Aesthetics.
She currently practices part-time Integrative, Personalized Medicine which focuses on integrative evidence based, peer reviewed holistic health, e consulting, physician health coaching, and telemedicine services for over 15 years.
Dr. Shah has held several leadership positions at the local, state and national levels (see Affliations section).
To date, she has mentored several next generational leaders, performs various free health care services in clinics or lectures in the community.
She has travelled to over 20 countries on medical missions.
Dr. Shah is also a member of countless other non-profit organizations too numerous to name but have in common a focus on children and women's global health and education issues.
She has been the recipient of the prestigious top 50 Outstanding Asian Americans in business 2012.
She is also featured as one of the top 101 Indian American Emerging and Global Leaders by Roshni Media published in 2015.
Hospital Affiliation: ACP Fellow, NY Country Medical Society, SAHI, AAPI, Clinical Associate Prof, Wright State University
Title: Founder & CEO
Advanced Degree(s): MD FACP, FAARM
WARNING: LONG BIOS AHEAD!  About Team Members
Raj Jhaveri
Co-founder and Chief Technology Officer, MS

Biography: Raj Jhaveri is an innovator, entrepreneur, social media persona, philanthropist, hip-hop dancer, and a former TV Host for Sony Entertainment Television and UrbanAsian.com.
He is known for his unique ways of charitable fundraising through entertainment and has been featured in multiple media outlets such as Entrepreneur Magazine, MTV, Vice Magazine – Motherboard, Wall Street Journal, Motley Fool, MedCity News and MedCrunch.
By day, Raj is a visionary entrepreneur and strategist in the Digital Health, Medical and Biotechnology Industry, who has worked with Bio-Reference Laboratories, Sage Science, Bio-Genex, Pfizer, Abpro Labs, Ferring Pharmaceuticals, Genentech and the Department of Defense in the past.
He obtained his Bachelor's at Ohio State University and continued his graduate studies at Harvard Medical School. Later, he co-founded Manethryn Technology, Inc. and assisted in launching Fermentöme, Inc.
Raj is a partner at The Catalan Group, a strategy consulting firm based in New York. It successfully founded and launched Canopy Apps, a company focused on medical translation services and education with over 200,000 medical provider users.
He is also an in-house mentor at Techstars and, an industry consultant for General Catalyst Partners in regards to their healthcare investments.
In his spare time, he partakes in the fashion, film, music, and dance industry, and enjoys being a true "Curious George" exploring anything that is new and intriguing, hence his former social media persona as "The Urban Nerd."
This allowed him to become the brand ambassador for a rising fashion brand, Convey.
Raj is also known for hosting The Annual Aquarius Charity Affair, an annual free event held in January/February, which has attracted and raised thousands multiple charities since 2008.
He is currently working on forming his first non-profit, The Urban Nerd Effect, where global causes and charities are conveyed through entertainment and free networking events.

Title: Co-founder and Chief Technology Officer
Advanced Degree(s): MS
LinkedIn: https://www.linkedin.com/in/rajpjhaveri/
Dale McManis
Head of Education and Advocacy, BS, MEd, PHD

Biography: Lilla Dale McManis is President and CEO of Parent in the Know and Early Childhood Research Solutions, launched to focus on assessment of the parental role and child functioning, and a consultant for numerous start-ups to improve and position products and services.
She holds a PhD in educational psychology with a concentration in learning and cognition, a master's in special education, and a bachelor's in child development.
She has taught special needs K-12 students in the public-school setting, served as Academic Coordinator and instructor for court-ordered teens in a non-traditional educational setting and as an instructor of prospective teachers at the University of Florida.
She has held senior research positions at the Massachusetts Department of Education as lead evaluator for the state's school health programs and the Massachusetts Department of Public Health in the Division of Maternal and Child Health as Project Manager for the state's school and adolescent programs and Co-Director of the Office of Statistics and Evaluation.
She was on the faculty at the University of Texas-Houston in the School of Public Health and then the Medical School-Developmental Pediatrics in the Children's Learning Institute and the State Center for Early Childhood Development as part of multi-disciplinary teams on CDC, USDOE, and NIMH research grants.
She is the former Research Director for Hatch Early Learning, a leading technology content development company, where she was on the product development team and conducted product efficacy studies.
She is a founding member of the Early Childhood Technology Collaborative, has served as research consultant on a number of large projects, presented frequently at national conferences, & has published a number of academic papers.
She has been inducted into several honor societies: Golden Key, Phi Kappa Phi, & Phi Lambda Theta graduated summa cum laude, on the National Dean's List, and received the Gamma Sigma Delta Outstanding Senior Award.

Title: Head of Education and Advocacy
Advanced Degree(s): BS, MEd, PHD
LinkedIn: https://www.linkedin.com/in/dalemcmanisecars/
Doron Wesly
Chief Marketing Officer, BS

Biography: Doron Wesly is Senior Vice President and Chief Marketing Officer for Lotame, where he spearheads global marketing, communications, and research and insights for a global team of data management specialists, enabling marketers, agencies, and publishers to harness audience data across all digital devices.
Prior to Lotame, Doron spent more than three years at Tremor Video (NYSE: TRMR) as head of Market Strategy, where he helped brand marketers understand the advertising impact of online video relative to all screens.
As online video expanded to more viewers and devices, Doron played a critical role in helping advertisers understand the advanced analytics emerging from these campaign, enhanced by his deep knowledge of cross-media studies, marketing mix models, attribution modelling, and more than 20 years of experience spanning traditional media planning to the frontiers of digital.
Prior to joining Tremor Video, Doron served as Senior Managing Partner, Managing Director, Leader Business Science and Planning, North America, for Mindshare, based in New York, where he led a multi-disciplined team that included consumer insights, competitive intelligence, digital analytics, business planning, and advanced analytics.
Doron's marketing and research career has also included time as Global Media Director at Cheil Worldwide, Samsung's in-house ad agency, based in Seoul, South Korea, and Millward Brown's Strategic Services.
He spent time at the Interactive Advertising Bureau (IAB) leading industry research efforts, and he has worked for Terra Lycos, Interevco, and Hotbar.com. Doron is a citizen of both the Netherlands and Israel and is fluent in Dutch, Hebrew, and English.
He is also proficient in German and French and enough Korean (to be dangerous).
Doron speaks regularly on marketing and media topics at industry events and universities in the U.S., Europe, and Asia.

Title: Chief Marketing Officer
Advanced Degree(s): BS
LinkedIn: https://www.linkedin.com/in/doronwesly/
Richard Hamilton
Head of Learning Management Systems, BA, MA

Biography: Richard Hamilton is a veteran Communications Services provider experienced in Instructional Design, Sales and Marketing Communications and Multi-Media Production in corporate, agency, private business and independent markets.
His credits include pioneering effort in the development and implementation of many industry innovations involving computer-based learning, blended learning, distance learning, online interactive learning, online accredited Continuing Medical Education, Intranet portals, learning management systems, sale force automation and integrated marketing strategies.
As a consultant, Richard provided communication services to Affymax, Allergan, Amgen, Baxter Bioscience, Centocor, Genentech, Medicis, Neutrogena, Pharmacia, Roxro Pharma and Scios in the pharmaceutical industry and to Medical Communication firms Chandos Communications, Churchill Communications, HLS, IntraMed West, Pacific Communications and Triage Health Communications.
Prior to consulting, Richard held corporate positions as Training Media Producer, Sr. Instructional Designer, Communications Analyst and Product Marketing Manager at Syntex Laboratories; Distance Learning Manager and Corporate Multimedia and Information Development Manager at Applied Materials; and World-Wide Sales and Marketing Programs Development Manager for Sun Microsystems.
During his early career, while pursuing an education in Behavioral Sciences, Communication and Education Technology, Richard worked as a Community Worker, Training Media Producer and Rehabilitation Counselor for the Santa Clara County Department of Health.

Title: Head of Learning Management Systems
Advanced Degree(s): BA, MA
LinkedIn: https://www.linkedin.com/in/rwhamilton/
Florence Michelet
Head of Medical Communications, MS, MBA

Biography: Florence Michelet founded EosMorae, LLC in 2011, after more than 20 years of senior global and domestic US medical communications experience in major global corporations.
She has spent her entire career developing sound educational solutions for healthcare professionals (physicians, nurses, pharmacists, physician's assistants, etc.) and patients in a variety of therapeutic areas.
A French native, Florence started her career in Paris as a statistician. After moving to the United States in 1989, she earned her MBA degree in international marketing and joined the field of strategic medical communications immediately thereafter.
In 1998, she joined Physicians World (a Thomson Reuters corporation), holding positions of increasing responsibility and ultimately being appointed as General Manager for GeoMed Global Communications, the company's global division.
Florence moved to Oxford Clinical Communications (OCC) in 2004 as President of North American operations (including the global and US promotional medical education activities, and the Oxford Institute for Continuing Education, the CME-accredited division).
Prior to starting her own business, Florence was Senior Vice President, Director of Client Services, at Publicis Groupe Company for over 5 years, where she provided strategic leadership to a number of the company's clients, both at the domestic and global level.

Title: Head of Medical Communications
Advanced Degree(s): MS, MBA
LinkedIn: https://www.linkedin.com/in/florencemichelet/
Jennifer Kirschenbaum
General Counsel, BA, JD

Biography: Jennifer Kirschenbaum is a managing partner of Kirschenbaum & Kirschenbaum, P.C.'s healthcare department.
She devotes her practice towards assisting practitioners in all aspects of private practice, Office-Based Surgery practice, Article 28 facility formation and operation, Independent Practice Association formation and operation and hospital based practice and hospital relationships/arrangements.
Jennifer began her career focusing on third party payor and government payor audit defense, OPMC and OPD licensure matters and general practice matters, including license agreements, during her time as an associate at Abrams Fensterman, et al.
Her practice expanded when she joined Rivkin Radler LLP, where she focused on regulatory compliance and transactional matters.
After bringing healthcare to Kirschenbaum and Kirschenbaum, P.C. in 2008, Jennifer has grown the firm's healthcare department to representing over 800 practices, Article 28 facilities, IPAs and small to mega-group private practices.
K&K's healthcare department represents MDs, DOs, DPMs, DDS, DMDs, DCs, PTs as well as other practitioners. Jennifer operates the healthcare department in conjunction with the other practice areas of law at the firm.
When necessary our litigation, real estate, trust and estates or bankruptcy attorneys are available to assist in matters related to healthcare, issues involving practice break-ups, trademark infringement, breach of contract, etc.
Practitioners contact Jennifer at all stages of practice, from their first employment agreement review and negotiation, their first lease, first partnership agreement, first patient issue, first lawsuit, first HIPAA complaint, first hospital contract, collection issues, audit through partnership structuring, mergers and acquisitions, practice sale, hospital employment or closure and everything in between.
We are here to assist in any and all issues that arise that cannot be easily addressed internally or require third party consultation.

Title: General Counsel
Advanced Degree(s): BA, JD
LinkedIn: https://www.linkedin.com/in/jennifer-kirschenbaum-1a169a17/
For More Information Visit:  www.f2fhealth.com
contact: maria.dorfner@yahoo.com